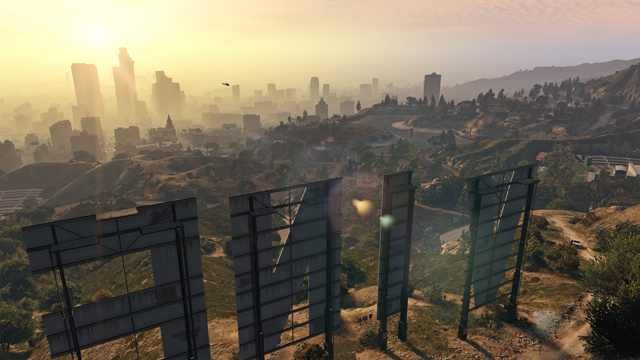 As we head into 2015, we would like to share the first screens and system specs of Grand Theft Auto V for PC as well as a new release date of March 24, 2015.
Our apologies for the slight shift in the date but the game requires a few extra weeks of testing and polish to make it as good as can be. Moving a release date is never a decision we take lightly and is a choice we make only when we know it is in the best interests of the game and our fans. Thanks everyone for your understanding and we assure you these few extra weeks will be worth it when the game does arrive in March.
GTA Online for PC, which will support up to 30 players, will launch alongside GTAV for PC and will include GTA Online Heists.  Online Heists for consoles will be launching in the coming weeks ahead of the PC launch.
Click on each new screenshot to see them in full 4K resolution, and read on for the game's official system specifications and additional info.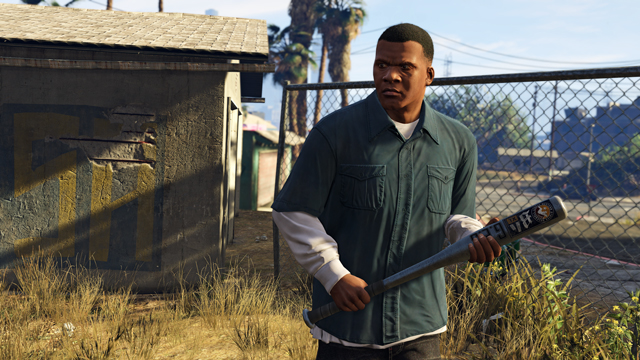 GTAV for PC pushes Los Santos and Blaine County to even greater levels of detail, running at 1080p and 60fps with up to 4K resolution and support for up to triple monitor configurations, as well as NVidia 3D Vision for up to triple monitor setups.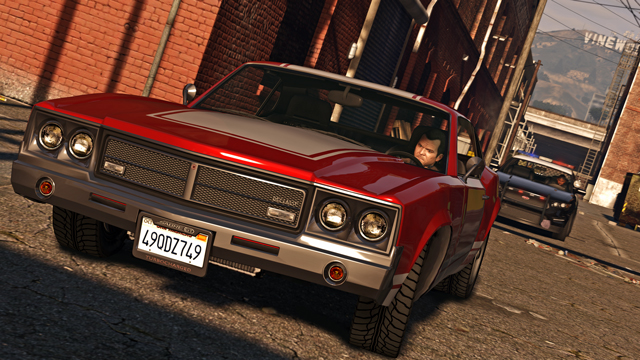 GTAV for PC also includes the new Rockstar Editor, which gives players a full suite of editing tools to create and publish gameplay clips direct to both Social Club and YouTube.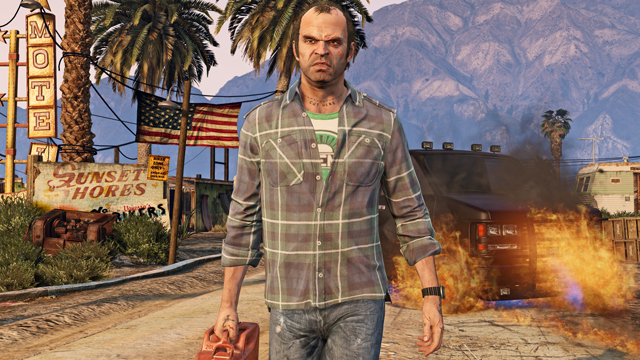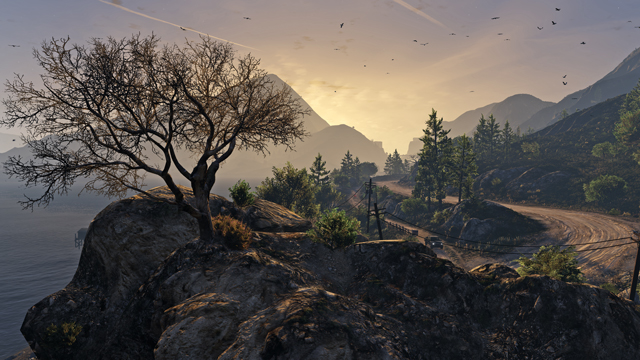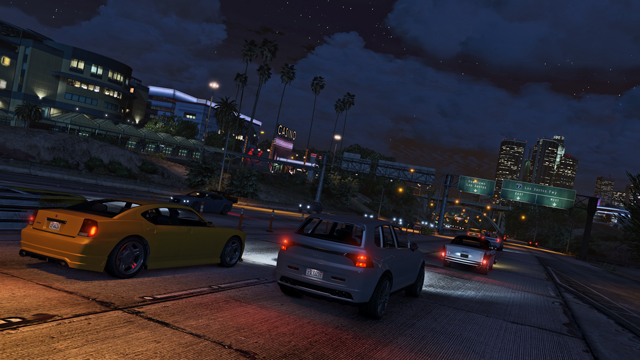 Below, check out official minimum and recommended specs and stay tuned for more information on GTAV for PC in the coming weeks.
Minimum specifications:
OS: Windows 8.1 64 Bit, Windows 8 64 Bit, Windows 7 64 Bit Service Pack 1, Windows Vista 64 Bit Service Pack 2* (*NVIDIA video card recommended if running Vista OS)
Processor: Intel Core 2 Quad CPU Q6600 @ 2.40GHz (4 CPUs) / AMD Phenom 9850 Quad-Core Processor (4 CPUs) @ 2.5GHz
Memory: 4GB
Video Card: NVIDIA 9800 GT 1GB / AMD HD 4870 1GB (DX 10, 10.1, 11)
Sound Card: 100% DirectX 10 compatible
HDD Space: 65GB
DVD Drive
Recommended specifications:
OS: Windows 8.1 64 Bit, Windows 8 64 Bit, Windows 7 64 Bit Service Pack 1
Processor: Intel Core i5 3470 @ 3.2GHZ (4 CPUs) / AMD X8 FX-8350 @ 4GHZ (8 CPUs)
Memory: 8GB
Video Card: NVIDIA GTX 660 2GB / AMD HD7870 2GB
Sound Card: 100% DirectX 10 compatible
HDD Space: 65GB
DVD Drive
Over time, downloadable content and programming changes will change the system requirements for this game. Please refer to your hardware manufacturer and www.rockstargames.com/support for current compatibility information. Some system components such as mobile chipsets, integrated, and AGP graphics cards may be incompatible. Unlisted specifications may not be supported by publisher.
Other requirements: Installation and online play requires log-in to Rockstar Games Social Club (13+) network; internet connection required for activation, online play, and periodic entitlement verification; software installations required including Rockstar Games Social Club platform, DirectX, Chromium, and Microsoft Visual C++ 2008 sp1 Redistributable Package, and authentication software that recognizes certain hardware attributes for entitlement, digital rights management, system, and other support purposes. Single use serial code registration via internet required; registration is limited to one Rockstar Games Social Club Account (13+) per serial code; only one log-in allowed per Social Club account at any time; serial code(s) are non-transferable once used; Social Club accounts are non-transferrable.