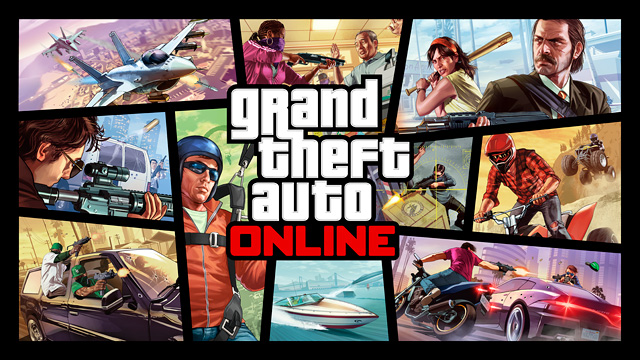 The latest automatic title update for GTA Online is now available for both PlayStation 3 and Xbox 360. As promised, this update addresses the remaining issues where some people's vehicles or vehicle modifications were disappearing due to a cloud save failure - as well as all the other fixes mentioned below:
Fixes numerous issues that were causing vehicle loss and/or loss of vehicle mods
Fixes an issue where the incorrect car is replaced when choosing to replace a car in a full garage
Fixes an exploit allowing players to sell the same vehicle multiple times
Fixes an issue that caused personal vehicles to be duplicated
Fixes an issue where some players were unable to pay utility bills on an owned apartment or house
Fixes an issue where players were not getting Crew invites in-game
Fixes an issue where the starting point for the tutorial race was not appearing
Fixes issues with joining Jobs from within a player-owned garage
Fixes issues with players getting stuck while using playlists
Fixes additional issues causing black screens, long load times, and players getting stuck in the sky cam
Adds details in the UI to clarify that characters created while Rockstar cloud is unavailable are temporary (non-saved)
Adds changes to the character creator to make better-looking default characters with the "random" option
Players now only lose a maximum of 500 GTA$ upon death in Freemode
Of course, if you're still experiencing any other technical problems, please visit our support website and subscribe to the GTA Online Launch Status article. You can also shoot us a quick message at the Rockstar Support Twitter.
We also encourage you to send any constructive gameplay feedback you have to us at our GTAOnline@rockstargames.com address, as we continue to monitor it for all the latest suggestions for tweaking and improving the experience of GTA Online.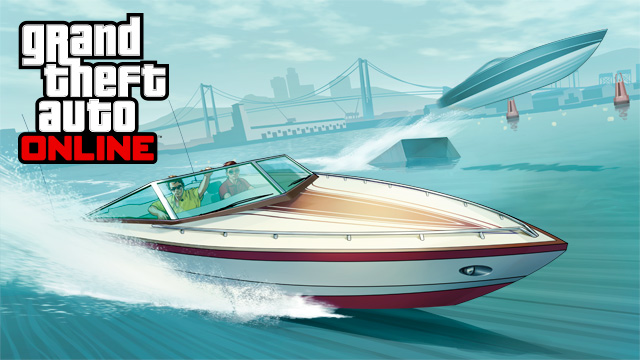 Update: This automatic title update is now available for both PlayStation 3 and Xbox 360 worldwide.
A new title update to address the reported issues of game progress loss in GTA Online as well as other technical fixes, tweaks and enhancements is now available for PlayStation 3, and we expect it to be available by tomorrow at the latest for Xbox 360. This title update will resolve the cause of players losing their gameplay progress except for some specific instances where players purchase a vehicle and the save does not occur due to a cloud save failure. A fix for that particular issue is being worked on and we will provide an update as soon as we know when this will be resolved.
Fixes in this title update include:
Fixes multiple issues causing character deletion or other loss of progress
Fixes issues causing infinite loading, infinite sky cams, and missing interface options between jobs
Fixes an issue causing the "replay" option to be locked out on certain jobs
Fixes an issue where a player would become stuck in the mod garage when respraying a Sanchez motor bike
Fixes an issue where the Player became stuck inside Los Santos Customs during Online tutorial flow.
Fixes an issue causing the loss of guns and ammo
Fixes issues causing GTA races ending early because of players spawning too far ahead
Fixes issues in Last Team Standing where sessions would not progress past the lobby
Fixes issues with network errors when joining Last Team Standing using Quick Job
Added clarifications around when a player is using a temporary character in GTA Online during Rockstar Cloud server outages
Adjusts the monetary penalty for being killed in a One on One match
We apologize for the problems some players have been experiencing with lost characters or game progress due to this issue – please stay tuned for updates as we continue to investigate this.
In the meantime, please always remember to save your game before leaving GTA Online, otherwise you may lose any progress since your last save – this can be done by exiting back to Single Player through the pause menu. Until downloading the title update above and in order to minimize the chances of any further data loss, if at any point you receive the message "Rockstar Cloud Servers are unavailable", please do not either select the "Retry" option or create a temporary Character to play GTA Online. Instead, you should exit to GTAV Story Mode and try entering GTA Online again through the menu in Story Mode. Please also stay tuned or subscribe to
the GTA Online Status Updates article
at the Rockstar Support site for the latest word on common known technical issues and fixes.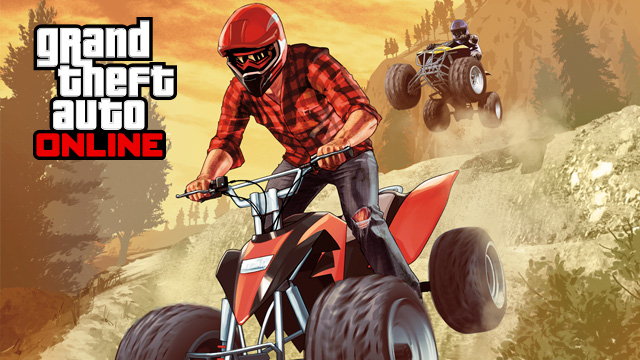 A new GTAV title update to address issues in GTA Online is now available for PlayStation 3 and Xbox 360. This title update addresses a number of issues that GTA Online players have been experiencing in the initial days of launch this week, including:
Fix to address the issue where players were stuck launching a session before the Mall or Nothing race in the online tutorial.
Fix to address an issue where bank & cash were deleted incorrectly in some cases.
Fix to address incorrect amounts of cash being dropped when the player dies in Missions and Last Team Standing.
Fixes an issue where the Character Switch Wheel would disappear after a failed load.
Fixes an issue where attempting to enter GTA Online via the Character Switch Wheel caused a black screen.
Fixes an issue where temporary characters were overwriting main characters.
Fixes an issue where players were losing apartments and the money they spent on them.
Fixes an issue that caused Story Mode missions to be missed in some instances.
Removes the autosave that occurred when transitioning into GTA Online from within GTAV Story Mode to prevent the chance of Story Mode saves becoming corrupted.
Several tweaks to GTA Online including improving overall stability.
Also today, we've launched the suite of
GTA Online features at the Rockstar Games Social Club
website including GTA Online player stats, ability to browse, rate and bookmark Jobs to add to your in-game queue to play, Job Playlists and updated Crew pages – as well as the
GTA Online Guide
which is a growing collection of tips and tutorials we'll be updating frequently. Stay tuned for more GTA Online Social Club features that we'll be creating and launching regularly in the weeks and months ahead.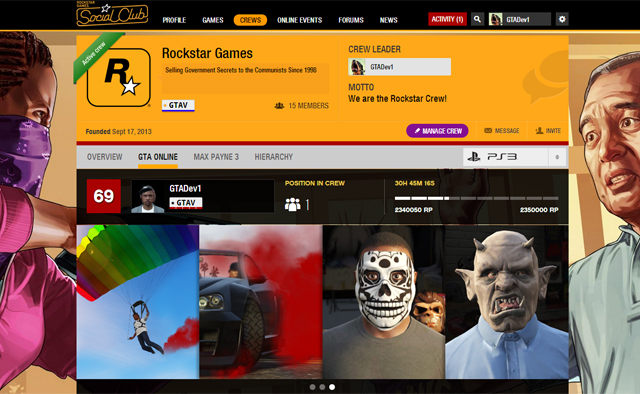 You can also check out the newly updated
www.rockstargames.com/GTAOnline
for an overview of everything from the types of dangerous yet profitable Jobs to pull off to competitive and structured game modes to play and much more. Keep in mind of course that as an ever-growing, persistent and dynamic experience, this is just the start for what you will be able to do in Grand Theft Auto Online long term.
Should you continue to experience any other technical problems with GTA Online, please visit the 
Rockstar Support
website where you can subscribe to the
GTA Online Launch Status Rockstar Support article
or to specific other Support item tickets for automatic updates. You can also report your issues to Rockstar Support 
on Twitter
. Additionally, if you have any constructive gameplay feedback you'd like to share with us, please send it to our
GTAOnline@rockstargames.com
address where we're actively looking at what you're enjoying in the game so far, along with any suggestions you have for improving the experience.
The online mode for GTA V has launched on 360 and PS3. The 360 update is 59MB and the PS3 update is 39MB. The servers seem to be having technical issues.