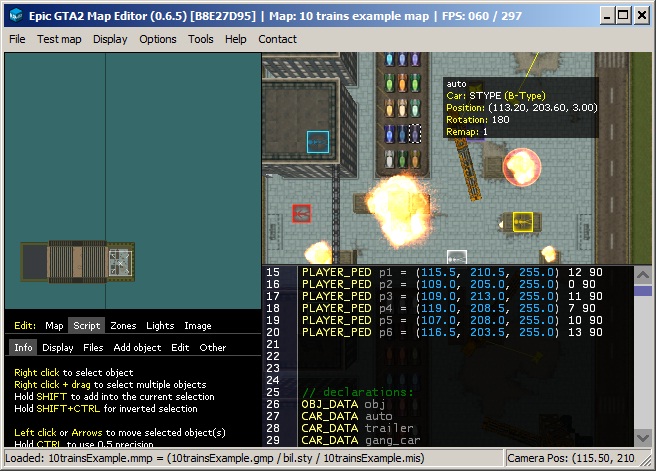 T.M. has released "Epic GTA2 Map Editor (0.6.5) Beta". You can't create maps with this but it's great for editing zones, moving/rotating objects, decompiling scripts and taking screenshots.
Just a few of the features:
Open .mmp files in the editor by doubleclicking them.
View the map in the editor with no limits on zoom, take nice screenshots from your maps in any angle you wish. Also night mode with GTA2 lighting supported!
Edit the map zones with much cleaner way than ever before.
Display script objects in the map: cars, objects, chars, trains, etc. (requires .mis file for that map).
Edit script objects positions by mouse! (and rotations with keys).
Automatically detect if script file was modified, and easily reload it if you made changes in some other program.
Create any size map images automatically, with cars and other objects in them, also you can scale objects sizes as you wish!
Save 2048×2048 size minimap by just one click.
Test the map quickly from the editor by launching it in GTA2.
Convert SCR files into MIS files.