2006-05-27 – MTA:SA Deathmatch Admin System
Oli has posted screenshots and a description of the MTA:SA Deathmatch Admin System.
2006-05-27 – LCS PS2 will not have multiplayer
Issue 82 of PSW magazine has a review of LCS PS2 in which they mention that it has no multiplayer or any new features, just slightly better graphics than the PSP version. I didn't expect it to have multiplayer because it wasn't in development for very long and it will be selling for a budget price.
source: gtaforums.com
2006-05-22 – SA-MP v0.1b released
"SA:MP 0.1b has been released. This version fixes some crashes in the server so it is highly advised that you update as soon as possible. This update also includes many fixes to the server browser." – Mike
2006-05-19 – GTA Rumble 0.2b released
A new version of GTA Rumble has been released. It's a multiplayer mod for San Andreas:
"I've tried my best to fix as many bugs as i can and rewrote an aweful lot to make it more stable and hugely decrease bandwidth usage. Added a few things all around, client, server and admin, but the main new things are sync'd car mod's/modshops and the (limited) spectator." – Jax
www.gtarumble.co.uk
2006-05-11 – Vice City Stories confirmed for PSP
Vice City Stories will be released on PSP in October 2006. Not really surprising. Vice City was the obvious choice and it will be much easier to make than a whole new city. I hope it means they'll have time to add some online features but maybe they will save that for GTA4.
Official VCS site
2006-05-11 – MTA:SA Deathmatch movie #1
The MTA team have created another movie: MTA:SA Deathmatch movie #1
2006-05-10 – SA-MP v0.1 is out!
SA-MP v0.1 has been released!
2006-05-10 – Grand Theft Auto 4 announced
GTA4 has been announced for PS3 and XBOX 360 with a release date of October 2007 . Well at least the XBOX 360 will be cheaper by then and with some luck the PS3 console may actually be out 🙂
2006-05-09 – E3 – Sony Press Conference
The PS3 controller will be like the dual shock 2 controller but without the shock (no rumble). The controller will be slightly lighter than a dual shock and it will have some basic motion sensors. There will be two PS3 models released. A basic model with a 20GB HD for $499US and a luxury model with a 60GB HD, memory card slots, wi-fi and HDMI for $599US.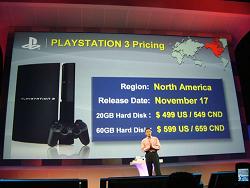 gtagaming.com has posted some more information about the conference.
2006-05-08 – 2D car game for PSP and Windows being made in LUA script
Vincent is creating a 2D top down car game in LUA script . It will be compatible with the PSP and Windows versions of Lua Player . Don't expect a full clone of GTA2, it's just going to be a simple top down game but it could still be fun.
2006-05-07 – SA:MP Beta #3 status update
SA:MP Beta #3 was released to the public for a short time but it has been deactivated now. It appears it had a few problems.
"Since Beta #2, we've overhauled a large part of the netcode, trying to reduce bandwidth usage and increase the overall accuracy of the sync. We also tried to extend GTA:SA's internal limits, which I think didn't work out how we'd planned." – kyeman
SA:MP blog
2006-05-05 – CheatDevice 1.0d for GTA:LCS PSP
CheatDevice 1.0d has been released. Cars are now able to drive on walls.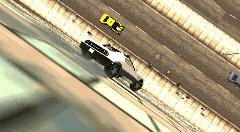 www.maxbot.com/gta