This is my attempt to create a replacement for the official GTA2 map editor.
Note:
The map block editor is not yet implemented, instead a lot more useful features are implemented that does not exist in any other editor yet!
Last updated:
25.10.2014 (Version 0.6.6602)
All dates are in d.m.y format.
Download latest version:
Previous version:
Tutorials:
http://gtamp.com/forum/viewtopic.php?f=4&t=583
-----
If you want, you can download higher resolution sky for nicer screenshots, delete old files from data/skybox folder and then unzip to the editor folder:
Notice:
Only for GFX cards that have 256MB or more graphics memory! Also your window width should be more than 1280 pixels wide to get any advantage of this high res pack.
General features:
Open .mmp files into the editor by doubleclicking them.
View the map in the editor with no limits on zoom, take nice screenshots from your maps in any angle you wish. Also night mode with GTA2 lighting supported!
Edit the map zones with much easier/cleaner way than ever before.
Display almost all script objects in the map: cars, objects, chars, trains, doors, triggers, cranes, etc. exactly like they appear in GTA2!
Edit script objects positions/rotations: easily move a group of objects by mouse!
Automatically detect if script file was modified, and easily reload it if you made changes in some other program.
Create any size map images automatically, with cars and other objects in them, also you can scale objects sizes as you wish!
Save 2048x2048 size minimap by just one click.
Test the map quickly from the editor by launching it in GTA2.
Convert (decompile) SCR files into MIS files, supports also all of the map missions decompiling at once too.
Load any map and see their scripts without having the original .mis file: SCR file is automatically decompiled!
Optimize GMP/SCR files, compress map/lights/zones tighter than ever!
Export 3d models from the maps!
Short example of how this editor works:
A map exported as 3d model and rendered in Blender (screenshot made by Cuban-Pete).
The script editor. Displaying map objects, car remaps, gang/traffic info, trains, script preview with syntax highlighting!
------------------------------------------------
------------------------------------------------
Known bugs/flaws/requirements:
- If your card doesnt support at least 2048x2048 size textures, then editor wont render textures. (or wont even work?)
- Tiles gets ugly edges around them on certain camera positions, happens only on bad GFX cards that doesnt support larger than 2048x2048 texture size.
- Rendering speed is poor on poor GFX cards, for example on cheap laptops. (could be made faster).
- Flats (transparent tiles) are not always rendered properly (disappears at some positions when camera is too close at them).
- Zone names can be renamed only with A-Z and 0-9 letters.
NOTE: If the editor looks weird, send your screenshot here and tell me your Operating System name (windows xp etc) and your GFX card name (ATI radeon etc). also tell which map you were using
--------------------
More screenshots:
Night mode lighting support! (click for larger)
Using stereogram mode can create realistic 3d depth images when you cross your eyes and focus.
Create full size map images automatically with all the script objects in it, crop the output image only at the playing area. Notice the remapped cars and cranes visible!
Zone editor showing the railway station zones speciality.
Zoom out as much as you wish!
Dafes death valley with infinite water, fog and sky.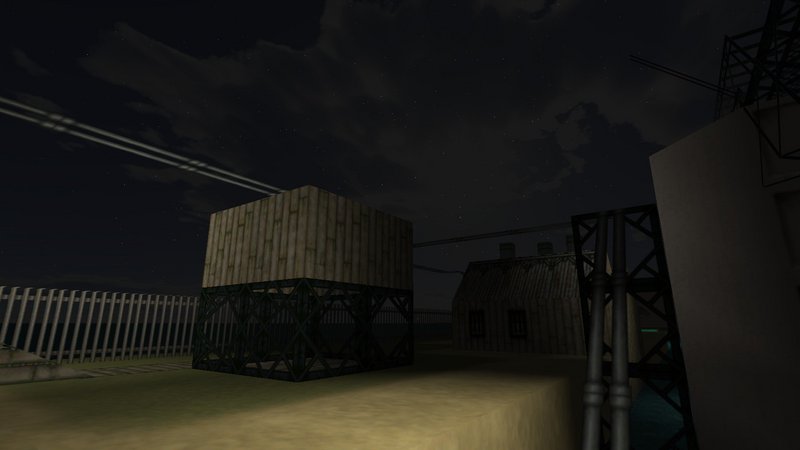 Residential map at night mode, with stars on the sky! (click for larger to see stars better).
---------------------------------------------------------------
More:
---------------------------------------------------------------
DMA Editor tuned version:
http://gtamp.com/forum/viewtopic.php?f=4&t=277
--
Enjoy!