Its a weird map where you drive around and try to not explode.
Close to crash animations: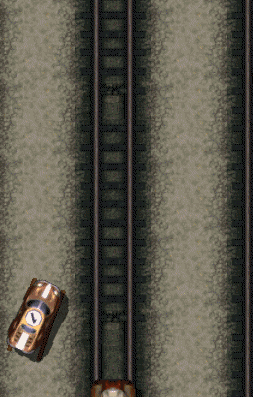 Luck times two:
Dead-end ... or not:
Luck times three:
The car will explode if it hits a car, ped or a train. Or if you get score any other way e.g. shooting. (but only after you get inside a car). and if you run out of time ofc.
Here is the map files, its pretty much work in progress, feel free to improve it: Current version supports max 2 players, though its not a big deal to add support for more (just repeat code & replace).
Thanks to Sektor for finding out ELSE's doesnt work, saved me from mental hospital again.
Havent decided the name yet, ideas?