A new version of the best/only GTA2 multiplayer game finder has been released:

List of changes:

- Fixed a "Debug flags are different" bug
- Message displayed if host has "Exit on desync" ticked
- Message displayed if a game is created with "Play Replay" ticked
- gta2manager.exe is now the only acceptable filename for GTA2 Manager
- If there is a failure to modify a registry key, GH will show the value it attempted to set
- HKEY_CLASSES_ROOT modifications failures are no longer displayed since they aren't critital to GH operation
- No activity/anti idle message is no longer displayed
- Updated credits
- Fixed a bug that changed GH icon to a Santa hat on the 25th of every month instead of only in December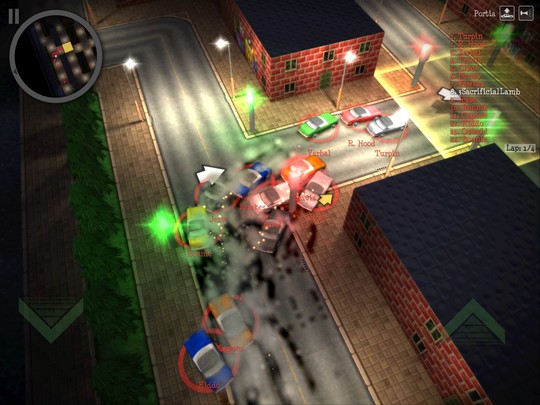 apex-designs.net page linking to all Payback 2 versions
apex-designs.net Payback 2 changelog
v2.58, 18 March 2013:
Renamed the free version to "Payback²" and the full version to "Payback² Pro"
Your progress is now automatically restored if you reinstall the game
Added "tell a friend"
Locked episodes now show how many stars are needed to unlock them
Made the game slightly more generous when detecting bullet collisions
Tweaked shotgun bullet spread pattern to be more distributed
Tweaked coin awards in the free version
Updated translations
v2.55, 1 March 2013:
The free version's unlock structure has been completely reworked
Fixed an intermittent crash when exiting an event
Fixed a rare bug that could cause the player to shoot continuously
Fixed an intermittent bug that could cause sound effects to be temporarily disabled
Tweaked the difficulty of some levels
Saints Row IV™ - From the Crack House to the White House. The ball-busting next chapter in the Saints Row franchise, is starting a party in your pants this August. Developed by Volition, Saints Row IV will launch on current-gen consoles and PC on August 20, 2013, in North America and August 23, 2013, in the rest of the world.