Retro City Rampage finally hits WiiWare in North America and Europe on February 28th (next week).

As a special bonus, both the WiiWare and PC/Steam (via a free update on the same day) versions will include the "ROM City Rampage" Prototype.

Experience what Retro City Rampage could've been like if it were actually released in the '80s, 100% NES hardware-accurate. Imagine what the world would be like had RCR hit the NES back in the day. It WAS technologically possible, and "ROM City Rampage" proves it!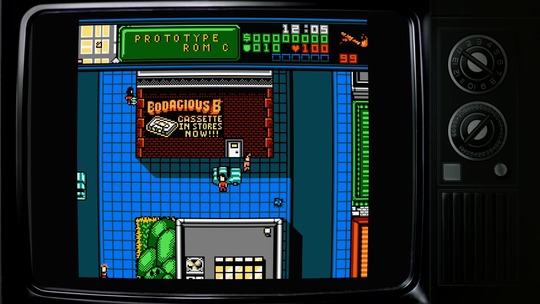 Link: retrocityrampage.com