Download:
gta2dare.omnitude.net Gouranga's Castle
This map has 5 mini games. You chose the game you want by walking on one of the icons on the main island.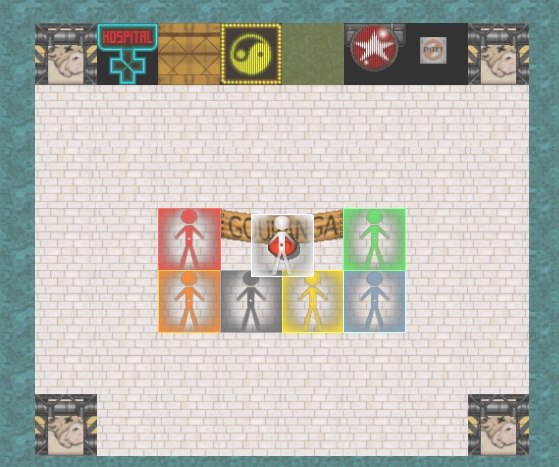 1: Car Rain - be the first to run to the end of a course with some cars raining down and conveyors that push you into water.
2: King of the Hill - stay on the hill until your counter reaches 1200 (40 seconds at some speeds and it's in total, not in a row).
3: Slap 'n Berry - punch 4 peds to make them follow you to the centre, sometimes they get stuck and players can steal them back too easily.
4: Football - This is a soccer map with a working goal detection system. First team to get 4 goals wins. Goals are detected by checking if some underground peds have fired in the goal area. They fire in the goal area because they are given the objective to destroy the ball.
5: Revolt! - very basic competitive tower defense, just shoot as many peds with firetruck canon as you can.